Card
A container providing at-a-glance information and easy access to more details.
Elements of a card can include titles, subheadings, charts, media, metadata, and notifications. They are flexible and customizable to organize your content.
What makes up a Card?
Purpose
Allows the user to quickly scan and determine if they should engage further.
Focused and concise information of a single subject.
Primarily limited to a singular action (like a large button).
Secondary actions (e.g. clickable icons, anchors, buttons) should be clearly. distiguishable. When applying these use cases, the card no longer should behave as a primary action.
Form
Aligns to the grid and global edge size for gap, margin, and pad.
Shape and direction may be horizontal or vertical.
Can include a footer for additional information.
Customizable background, border, and elevation.
Content
Provides a summary preview of information to scan and process.
Visually group content or distinguish various types of information.
Organize in a responsive grid or list.
Appearance
Card titles should be Text (not Heading) with color text-strong and weight bold.
When to Use
When presenting a collection of high-level pieces of information (e.g. dashboard).
When presenting a menu of options (e.g. a catalog of available services).
Best for sets of items which can best be consumed visually.
Dashboard Example
Cards may be customized to meet the needs of the content they contain. In a dashboard, content is organized and displayed for the user to quickly scan and identify areas which may need for further engagement.
Each card is customizable and clickable (like a large button) allowing users to explore the detail behind the summarized content. Learn more about Dashboard Templates.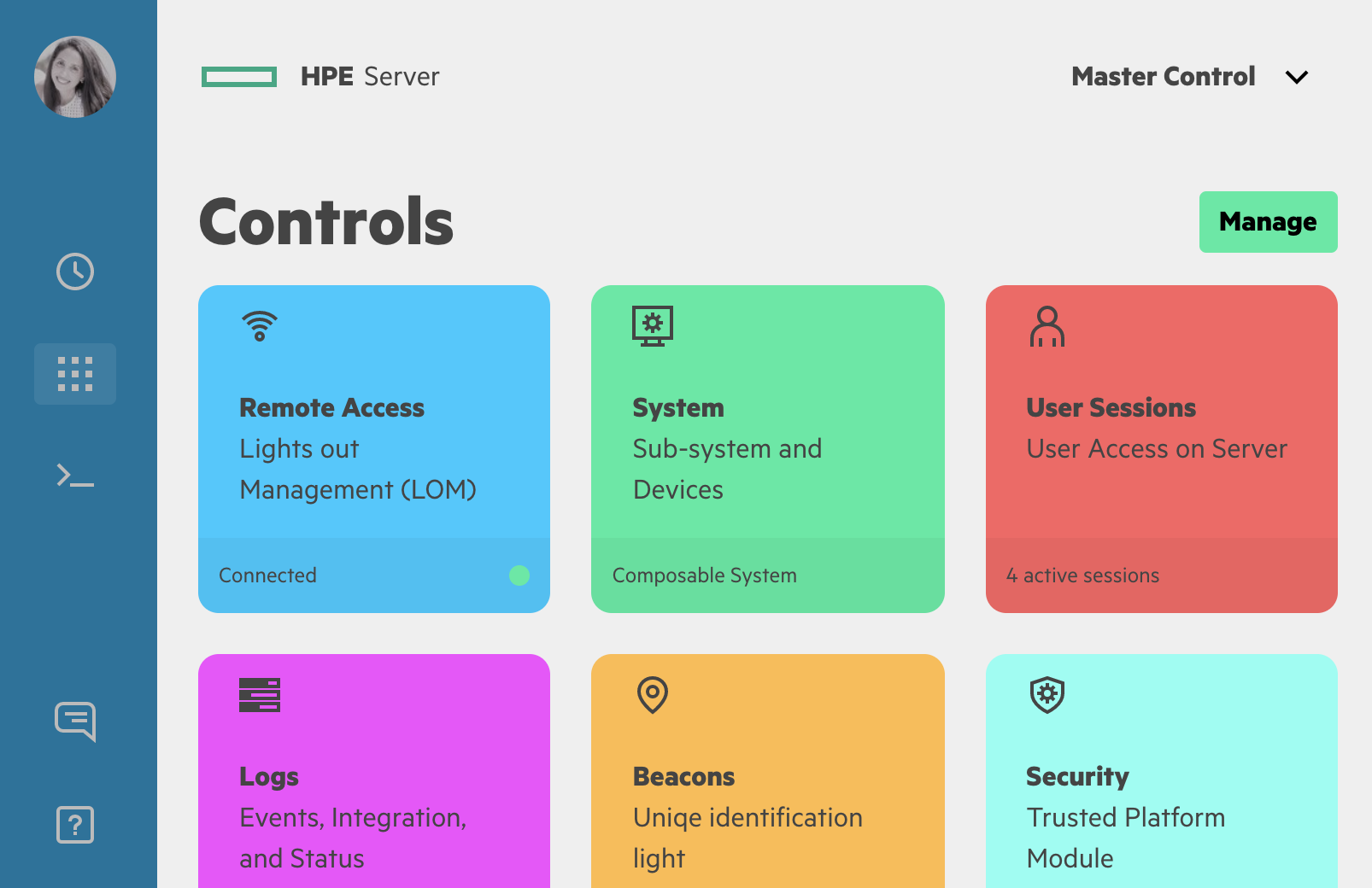 See Cards in a Dashboard
Guidelines
General
Limit content to under 100 characters or no more than two short sentences.
Provide a visual hierchy to content.
Only one idea or subject in one card.
Differentiate the card from its background using color, border, shadow, or contrast.
Actions
The card typically behaves as a singular action item (like a big button).
Secondary actions should be differentiated visually and behaviorally.
Do not include inline links/anchors.
Interactions
If a card does not contain an action behavior, do not provide hover feedback.
If a card contains a secondary action behavior, provide the documented hover feedback on that secondary action only.
If a card has a singular action behavior, the entire card should be clickable. Provide a hand cursor change and large elevation on hover.
Grid, List, or Table?
Grid is great for dashboards or when the use case for the cards lend themselves to larger sizes and simple scanning (e.g. service catalog).
A list of cards is great when you need to display more cards that have simple content but have serveral items (a list of users).
Consider using list alone, without the card component, when actions required for items are more complex (like multi-select).
When content needs to be analyzed, sorted, compared and filtered, a table may be more appropriate.
More Examples of a Card
Simple Card
Consider a small, simple card for smaller data sets that can be scanned easily in a list.
Adding footer content can help provide additional information that can provide more context, clarity, or display notification data.
Card with an Image
When images are featured on cards, they have a full 'bleed' as well as heirachical text to give additional context for the content.
Card as a Dashboard Element
Card's versatility allows for it to serve dashboard contexts quite nicely. The main content can showcase a key performance indicator and be represented by a wide variety of charts or meters. Ideally the key performance indicator is accompanied by a contextual signal, indicating whether a user should drill into the detail behind the metric's current value.
Something missing or looking for more information? Get in touch to help make the HPE Design System better.